If there's one fiber optic tool that most networks rely on, it's the effective use of fiber patch cables. These are highly effective cables, primarily designed and manufactured to carry huge data volumes across different networks. If you've experienced the comfort of high-speed internet, you should know that the installation of fiber patch cables has something to do with it.
From keeping data centers connected to ensuring that laptops and computers work seamlessly across different regions, fiber patch cables play a significant role in facilitating data networks and telecommunication processes and all the different ways they stand out today.
If you're wondering what fiber patch cables are and what their functions include, here's everything you should know about them and their different types.
What are Fiber Patch Cables?
The best way to describe a fiber patch cable is that it's made with fiber threads, with both sides attached to a fiber optic connector. Most manufacturers ensure the durable quality of fiber patch cables by sealing them with a thick protective coating made out of rubber. It's important to know that fiber patch cables are a lot different than fiber optic cables.
Unlike fiber patch cables, fiber optic cables don't have connectors on both sides. Therefore, it becomes much easier to differentiate between the two by their physical appearance. Fiber patch cables play a crucial role in various network systems. Today, they're used as the primary source of network supply in local area networks, optical fiber access networks, communication systems, and data transmission networks.
As a result, some of the most common areas where you're likely to find the use of fiber patch cables include communication companies, computer networks, fiber optic testing equipment, and cable television networks.
The Structure of Fiber Patch Cables
If you want to take a closer look at the structure of fiber patch cables, you can always get started by evaluating the structure of coaxial cables. The only difference between the two is that fiber patch cables come with fiber jumpers without a shielding layer. Furthermore, unlike coaxial cables, fiber patch cables ensure the propagation of light with a glass-like structure in the center of the cables.
The glass core of a fiber patch cable is externally covered by a thin jacket made out of plastic. Fiber patch cables often include regular cables and pigtails. If you choose fiber patch pigtails, you'll notice how one of its ends is broken while the other is connected to a plug, while regular fiber patch cables can have both ends easily connected to a plug.
The Most Common Types of Fiber Patch Cables
There are many versions of fiber patch cables to choose from once you know what they do and how they're helpful. Two of the most common types of fiber patch cables are SC and LC cables.
If you buy SC cables, you can use them for applications like router switches. Similarly, LC cables are the best choice for SFP modules that most modern routers rely on. Some other types of fiber patch cables include ST and FC fiber patch cables.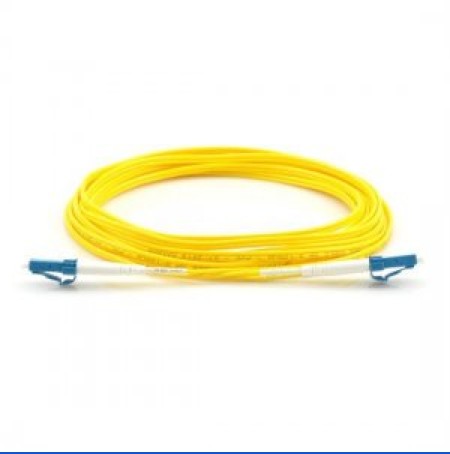 Whether you're looking to buy fiber patch cables to take your telecommunication company to the next level or ensure the best possible internet speed and connectivity, make sure you buy the right ones by choosing the fiber optic cables for sale at Fibermart.
It's one of the best places for buyers worldwide to purchase a wide range of fiber optic solutions for better network transmission and a seamless connection. You can now choose them to purchase fiber optic cables, SC pigtails, fiber pigtails, and more. Check out their new products here or contact them to learn more about their fiber optic cables for sale today!